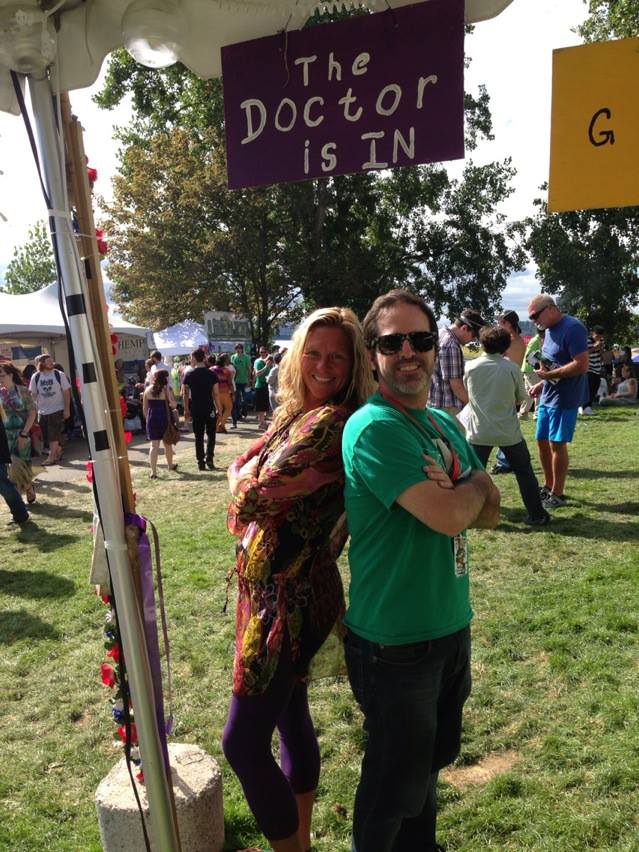 by Dominic Corva, Executive Director
I first met Dr. Michelle Sexton when my friend from graduate school, Dr. Sunil Aggarwal, pulled us into an application for a team job. The three of us and California attorney SaraLynn Mandel, who was the catalyzing force for the effort, teamed up to apply for the State of Washington's cannabis consulting team for creating an architecture for I 502, the legalization initiative that passed in November 2012. We finished fifth out of 200 applicants, grouped with about seven other application teams that were all scored within formal interviewing distance from each other, but BOTEC's massive application (which exceeded the application material guideline considerably) was scored significantly higher than our competitive group. So, the then-Liquor Control Board brought in BOTEC for a sniff test and hired them on the spot.
That didn't end our interest in helping shape legal cannabis policy in Washington State. I am a political geographer, and rarely has such a discrete, unique, and utterly undeveloped research field opened up so invitingly. So I finished the spring semester and registered the Center for the Study of Cannabis and Social Policy at the end of May 2013. Sunil was on board, but it took only a couple of months getting to further develop our intellectual rapport in person before we asked Michelle to join us.
That first year was exploratory, and it was the most fun I've had in my life. A huge part of that was teaming with Michelle to meet and talk to so many people in the middle of being so creative and so optimistic about the way things could go. Once a month, we met for our Board meeting, a three-way video conference at which we could put our minds to play together with the possibilities. We brainstormed and explored a landscape of opportunity that ranged from low hanging, realistic fruit to fantastical ideas about community gardens, cooperative research, and even a cannabis-friendly adult playground.
Things began to settle into place a year later, when Sunil left to do his one year fellowship at the National Institutes of Health. We collected a Board, completed the process of registering as a 501(c)(3), and Dr. Sexton started an analytics lab here in Seattle. The I 502 industry itself, labs included, began to find itself on a roller coaster ride of regulatory volatility, real estate quagmires, unworkable business partnerships, and with the passage of SB 5052 two years in, a sudden and unexpected amputation of medical cannabis, the revenues of which bootstrapped smaller, established businesses and people into the sinkhole of I 502 startup. When her lab closed down, Michelle moved back to San Diego to be with her partner Dr. Daryl Bornhop, who continues to successfully battle cancer.
One of the great things that came out of Dr. Sexton's time with Phytalab was our popular education event, the Annual Terpestival. The first year we did it, it was a huge success as a fundraiser for our organization. The medical cannabis community embraced it as the first event of its kind, expanding popular education about whole plant cannabis by focusing on the importance of terpenes. The name "Terpestival" itself came from Michelle's daughter, Naomi Woodruff.
The following year, in the shadow of SB 5052 and coinciding with Michelle's move back to San Diego, we chose to host the event in Hopland California, with the help of our friend Martin Lee. That event was a lot more difficult to organize, and lost money, but was again an immense success in terms of content provided, attendance, speakers, and the incredible ambiance of the Real Goods Solar Living Center. Our third event was held in July, and although once again a success as an event, we barely broke even.
In the meantime, Dr. Sexton developed a great relationship with the University of San Diego, and began to collaborate with them in her private practice as a naturopath. Understandably, she began to feel like her desire to focus on patients, her partner, and her quality of life was really rooted in where she was now. At the same time, CASP benefitted mightily from the professional regard in which she is held as a medical cannabis naturopath and expert. Her contract reviewing applications for the State of Maryland injected a year's worth of salary for both of us. And her contract earlier this year with the Puyallup tribe to help develop an opioid substitution study contributed further. She has represented CASP at numerous national and international conferences, and published her research with the CASP byline. In short, she has produced tremendous value to our nonprofit research organization in every capacity she has held: Board Member, Executive Medical Research Director, Clinician, Researcher, and all-around cannabis person at large.
So it is with oceans of gratitude, respect and love that we accept her decision to move on from CASP. More than a professional collaboration, Dr. Michelle Sexton has been my best intellectual playmate, influence, and caregiver for more than four years. I started this as a social scientist without much knowledge of whole plant science, culture and values — now, I'm not who I am without them. And neither is CASP. But she's created us that way, and we will continue to be that way in her wake. It is a fundamental part of our organizational identity. I look forward to being close friends and intellectual playmates the rest of our lives.
This goodbye is a celebration of my dear friend and confident hope for her path forward to be clear and beautiful. Thank you, Michelle.